How to choose the best kitchen worktop- 3 Best Options
Every home needs the best kitchen worktop.The kitchen is the heart of a home. It is where meals are made, family get-togethers happen, and people often spend a lot of time every day. The kitchen worktops are an integral part of the space, this is why you need to know what type of surface will be perfect for your needs so you can make the best choice in terms of quality and price.
Kitchen worktops come in two forms: solid surfaces and tiles. While both options offer their own advantages and disadvantages, there are some features that each one has that makes them better than the other at certain aspects. Here are some helpful tips when it comes to choosing a worktop surface for your kitchen.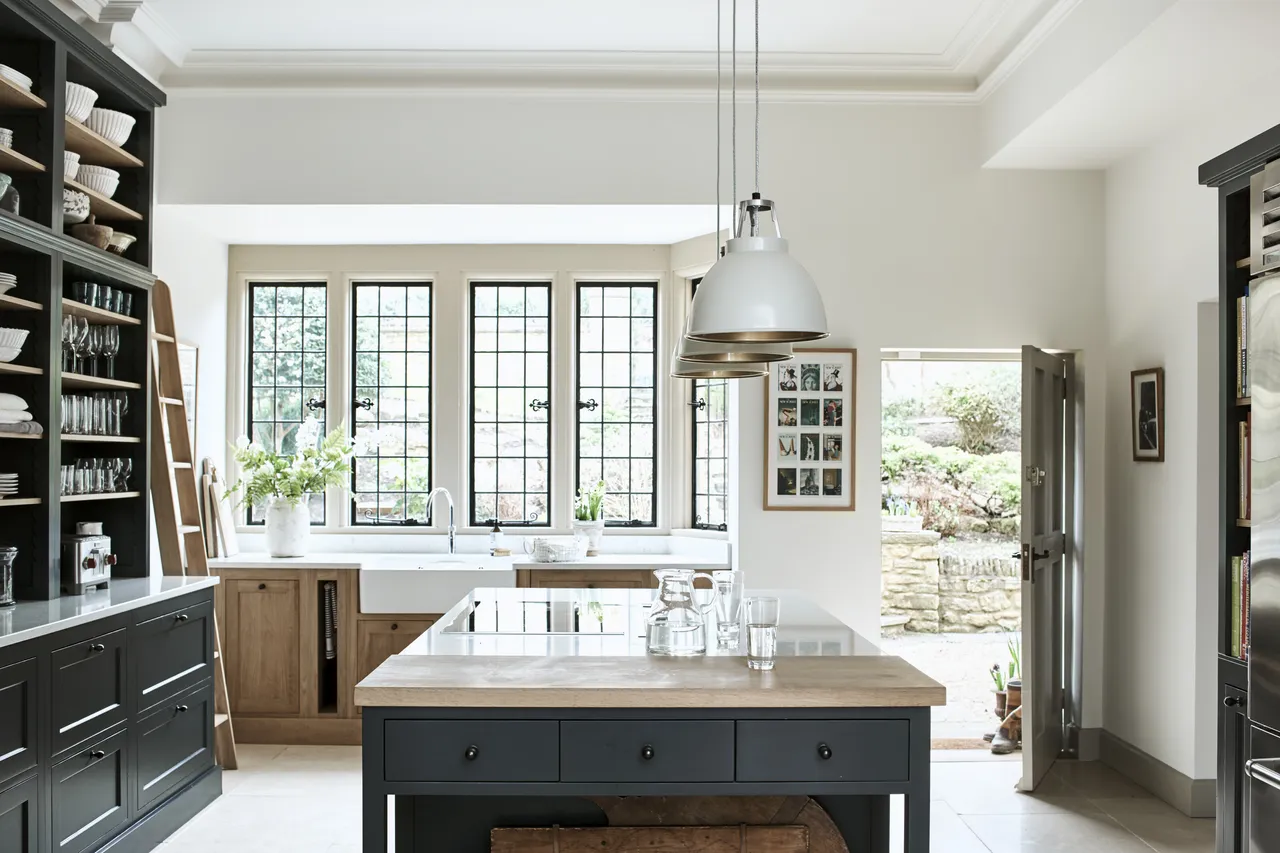 What are the two types of worktop surfaces?
Solid surfaces are the most common type of worktop. These types of surfaces come in several different materials like granite, marble, or wood.
Choosing the right worktop for you
There are many different types of worktops to suit any need. If you're looking for a low-maintenance worktop, then laminate is the best option.
Laminate is easy to clean and it won't fade with time.
Marble is another option, but it requires maintenance. It might be wise to use a marble top if you have children because you can easily wipe down messes.
On the other hand, granite has a low maintenance and doesn't require sealing like marble does. Granite is also durable and scratch resistant so it's ideal for kitchens that are used often.
The choice really depends on your lifestyle and what you need from your worktop. Think about what type of surface you want – whether it be durable or low-maintenance, natural or manmade, etcetera – and choose the best material for your needs!
What are the different types of worktops?
When it comes to work surfaces, there are many different types of materials to choose from. Some popular options include:
1. Granite – Granite is a popular option because it's durable and has a natural beauty to it. It's one of the most expensive options, but also one of the most high quality.
2. Laminate – Laminate is another common countertop type because it's affordable, easy to clean, and doesn't require any maintenance.
3. Marble – Another type of stone that is popular for countertops is marble. The polished look and soft texture can be very attractive, but this material can stain easily and you may need to seal it periodically to avoid absorbing food smells or stains.
4. Quartz – This material has become more popular in recent years due to its durability and ability to resist heat damage from cooking or boiling water on the surface without staining or burning marks into the surface like other porous stones do.
5. Wood – If you want something unique with a rustic feel, wooden counters will be the best choice for your home kitchen!
Before you choose best kitchen worktop for you, take a look at these six important benefits:
1) Easy cleaning – Most modern kitchen counters are easy to keep clean by using a damp cloth or wiping with a commercial cleaner such as Windex® wipes; some worktops can be wiped with a dry cloth instead if they don
The benefits of granite
Granite is a popular material for the best kitchen worktop. It's durable and beautiful, and it can last for years without any issues. Granite is also very easy to clean and maintain because it's nonporous. Granite has many benefits, but it does come at a higher price point than other materials like laminate or marble.
The benefits of marble
Marble is a beautiful material that is prized for its beauty, resilience, and affordability. It's often used in high-end kitchens due to its elegance and durability. But marble isn't the only worktop that offers these benefits. Granite and other composite materials are also durable with a similar aesthetic appeal. Just keep in mind the pros and cons of each material to find the right one for your home.
The benefits of laminate
Laminate worktops are a good choice if you're looking for a long-lasting and durable countertop. The surface is made from sheets of paperboard, which are then covered with vinyl or another synthetic material.
Laminates are simple to clean, as they can be wiped down with a damp cloth. They are also stain-resistant and resistant to heat and moisture, so it's ideal for dishwashers and contact with boiling hot water. Laminates are an affordable option as well; the cost ranges from $60-$150 per square foot.
Tiles are widely used in kitchens, they come in a variety of colors and sizes. They can be glued on or adhered to a surface and are typically waterproof.
There is also a third option that combines both: solid surfaces with tiles installed. This type of worktop comes with a layer of tile on top of the surface that gives it some added durability and style.
Each one has its own set of features that make them more suitable for certain kitchen applications than others. If you're not sure which type is best kitchen worktop for your needs, you should definitely take into account what features you value and what features you need to have available in your kitchen worktops before you make your final decision.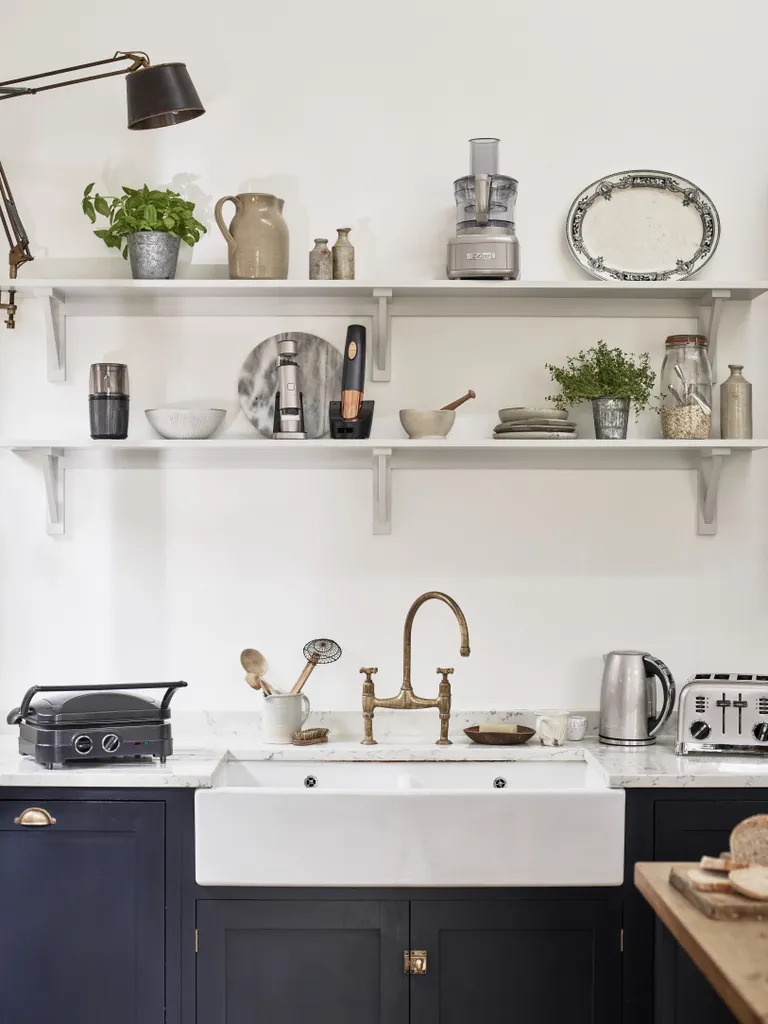 Solid surface vs. Tiles
One of the first things to consider when choosing the best kitchen worktop surface is the type of material that it is made out of. Solid surfaces are made entirely out of one or more types of solid materials, while tiles are composed of a mixture of materials like clay, cement, and concrete.
Solid surfaces offer durability and longevity as well as easy installation. On the downside, these surfaces require a lot more maintenance than tiles.
Tiles on the other hand are cheaper and easier to install than solid surfaces due to their smaller size and easier installation methods. However, since tiles come in different shapes and sizes, there is more room for error when installing them which can lead to issues with alignment.
If you want a versatile worktop surface that offers durability, longevity, and ease-of-use; then turn your attention towards a solid surface such as granite or marble instead of tiles like porcelain or ceramic tile.
Solid surface features
– The surface can be upholstered or not
– They are easy to clean and maintain
– They are resistant to scratches and stains
– You can choose a variety of colors for the surface
– They are lightweight and easy to install in your kitchen
– It is easier to keep the whole space tidy when you need to move it around.
Tile features
Tile is a great option for the kitchen because of its natural look and its ease of cleaning. Tiles are perfect for your kitchen because they are durable, easy to clean, and can be customized in both color and design. They are also available in many different shapes and sizes which makes them easy to match with your current work top.
Tiles are also one of the most affordable surfaces for you to choose from and have a low risk of getting damaged or scratched.
Tile offers a lot of versatility as well as a variety of colors, shapes, designs, and materials that you can choose from. With tile you get to decide how much money you want to spend on your new kitchen surface.
Tile is an excellent option if you want the sleekest look possible in your kitchen. This surface comes in smooth or rough designs which makes it easy to match any type of work top style.
Important considerations when choosing a worktop surface
To make the best decision, consider the following factors:
– What type of cooktop do you have?
– How much space is there in your kitchen?
– How important is the look of the worktops to you?
– Do you need a surface that can withstand high heat from the oven and stovetops?
– What materials are available to you at a reasonable price point?
– Would you like to be able to clean your surfaces easily or do you require a surface that is non-porous and easy to maintain?
– Are there any specific colors or patterns that you would like for your worktops to come in?
What are some of the solutions to the issues of solid surfaces and tiles?
When it comes to solid surfaces, there are two main solutions. One option is the laminate or hardwood veneer worktops that offer a smooth surface with a high resistance to heat and cold. Another option is the ceramic tile worktops that come in a range of colors and can offer a variety of textures and patterns. The downside to these types of surfaces is their cost.
The tiles come in an assortment of shapes and sizes for you to choose from, which allows you to create your ideal surface design according to your personal style.
They are available in a wide range of colors and textures, they require less maintenance than solid surfaces, they are more durable due to the fact that they have no wood grain exposed on them (the same cannot be said for hardwood), and they're not as expensive as laminated options.
The downsides are that they can be susceptible to scratches on the surface if not taken care of properly, they can be easily damaged by acidic foods like tomatoes, and they require more time to set up than other surfaces do.
Another solution is stainless steel kitchen worktops which come in various configurations such as open-griddle or closed-griddle designs with thickness ranging from 1/2 inch all the way up to 2 inches thick.
These worktops provide good thermal properties but will also require more maintenance because stains from food won't come off with just soap and water alone. They also won't hold up well against acidic foods like tomatoes or cutting
Conclusion
So what's the verdict?
If you want to add a touch of elegance and luxury to your home, then granite or marble worktops are ideal. Laminate worktops are also a good choice if you don't have the budget for a high-end worktop yet still need something that looks good.
Ultimately, it's up to you which one you choose, but the best decision is usually the one you're most comfortable with. By choosing the best kitchen worktop, you can really make all the difference when it comes to your kitchen.
Whether you are looking to replace a worktop or simply want to update your kitchen, worktops are an important factor. They need to be durable and give you options when it comes to design and function.
This article will outline the different types of surfaces and help you choose the right one for your kitchen.
Image Source: Real Home and HC Supplies
Read More: Re-Inspired Kitchen