How To Remodel A Kitchen: An Easy-To-Follow Guide
The kitchen is the heart of your home and you often have to remodel to suit your needs. It's where you spend a lot of time, socialize and even cook for guests. Your kitchen is often the first room people see when they walk into your home, so it needs to be not just beautiful but functional as well. The good news is that with a little creativity and some basic remodeling skills, you can make a dramatic difference in the look and feel of your kitchen with inexpensive and easy-to-accomplish changes. Here are some tips that will guide you through what can be a daunting project.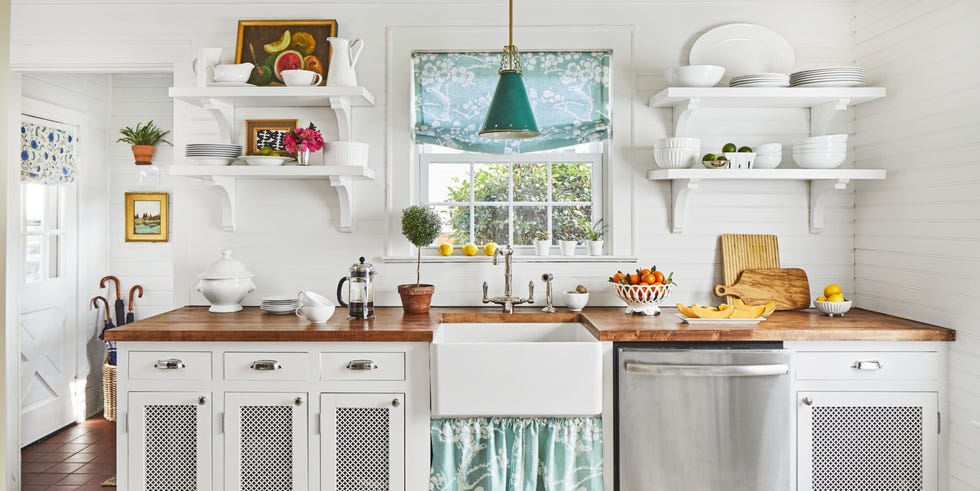 Defining Your Needs
Before you start, it's important to take the time to sit down and define your needs. This is the first step in proving what you want. Are you looking for a way to update your kitchen's color palette? Maybe you're simply looking to swap out some old appliances or redesign a new space. The more specific your goals, the easier it will be for you to get started on your project.
Once you've taken this step, make sure you've got a budget in mind. You might not know exactly how much something will cost upfront, but it's important that you have an idea of what expenses are going to come up and how much room you have left in your budget for other things like paint or hardware.
Next, decide if hiring someone is the best option for you or if doing it yourself would be best. If there is a lot of construction involved with remodeling or updating your current kitchen, it might be worth hiring someone else to do the work for you. It will depend on how complicated the process is and what type of knowledge and work experience that person has.>>END>>
Remodeling Tools And Materials
Before getting started, it's important to have a basic tool kit. The most important tool you'll need is a tape measure. Next, you'll need some basic materials including: paint, brushes and rollers, wallpaper glue and paste, caulk and joint compound, a pencil to mark measurements on walls, screws and anchors.
Designing The Kitchen
For a kitchen remodel, the first step is to draw up a design concept. This will show you what you want your kitchen to look like, with all the changes you plan on making. It will also help you zero in on the key elements that need to be addressed, such as size and layout. Once you have your design sketched out, it's time to start planning for your new kitchen.
First of all, measure the total square footage of your old kitchen. Next, take note of any appliances that are still in use and make sure they can be moved into a new location without too much trouble. Then, decide what kind of flooring surface you want for your new kitchen and go from there. After that, it's important to consider lighting and countertops as well as window treatments. Finally, walk through your remodeling ideas with a professional who can give you expert advice on what works best for your budget and style preferences.
One of the best ways to save money on a remodel is by doing most of the work yourself. You can do this by painting the walls or cabinets, installing new appliances or even building new cabinets if necessary. And don't worry about not being able to do everything on an around-the-clock construction schedule; doing these tasks during weekends or early evenings can keep disruptions minimal while still saving money.
Planning The Work
Before you start remodeling, take some time to plan your project. What are the goals for the kitchen? What does it need to look like and function like? How much will this project cost? Do you want to do anything in particular, like add a backsplash or tile, or maybe change color schemes? Make notes and come up with a list of things you want to change. You'll be able to come back and reference that list later on when you're actually doing the work.
Removing Old Cabinets/Countertops
One of the first things you'll want to do is remove the old cabinets and countertops. If your kitchen is small, this can be done by yourself at home but if it's larger, hire a professional or contractor to do the work for you. Make sure to measure the opening in your new countertops or cabinets before ordering so they will fit properly.
Once the old cabinet pieces are removed, you'll want to clean up any space left behind and prepare for your new countertops with a mixture of drywall compound and water. Ensure that every surface is completely dry before starting your project by using a construction fan to blow out any dust particles left behind. The next step will be installing your new countertops into place with wood screws and plates.
Replacing Cabinets/Countertops
If you're looking for a quick way to add style and color to your kitchen, replacing the cabinets/countertops is an option you should consider. You can install new cabinets or countertops in just about any style or color that you want. It's easy to find inexpensive cabinet and countertop options at stores like Home Depot, but it's also possible to do this project on your own with a little bit of know-how and the help of some friends. If you go this route, you'll save money by doing the labor yourself and not paying someone else to do the work for you.
Painting Walls And Ceiling
One of the first steps you need to take when remodeling a kitchen is to paint the walls and ceiling. The color you choose will depend on your personal style, but neutrals are always in style. You can also add dramatic touches with accent wall colors, metallic paint or wallpaper.
Next, it's time to make a few changes to your cabinets. There are many options for cabinets: new ones, old ones, custom made or even reclaimed materials like doors from a barn or tree stumps. For this particular project, we'll start by replacing your cabinet doors with new ones that match the rest of your kitchen's design. To help you get started on this project yourself, we recommend using these helpful tips for installing cabinet doors.
Finishing Touches
A lot of the changes you make to your kitchen can be completed before construction begins. You can paint the walls of your kitchen, install new cabinets and update the flooring if you choose. If you're getting rid of old appliances or want to replace them with new ones, plan ahead and make sure that you have a working refrigerator and stove before demolition begins.
Remove outdated features
One of the best ways to spruce up your kitchen is to remove any outdated features that might be in it now. Are your counters crowded with knick-knacks? Remove them from the countertops and place them on shelves or tables in another room instead. Consider replacing out-of-date fixtures like light fixtures or faucets as well.
Cleaning Up and Organizing the Kitchen
Before you start any remodeling project, it's important to clean up and organize the space. Make sure your sink is clear of dishes, counters are wiped down and your cabinets are organized. This will help streamline the process of making changes later on.
Tips for keeping costs low
When you're remodeling your kitchen, it's important to keep costs low. There are a couple of ways you can do this. First, you can purchase items used. Second, while working with a contractor, you should negotiate for lower prices and include the cost of materials in your estimate so that the final bill is as low as possible.
Another way to keep costs low is by taking on some of the work yourself. For example, if you have cabinets that don't fit well or aren't made for your space, now is the time to take care of them before shopping for new ones. Just be sure to clear out any broken appliances before starting your project so that you don't have more work later on when you make changes. Finally, remember that there's no need to go all out with every change: making just one or two small changes will make a big difference in how your kitchen looks and feels.
Read More: http://reinspiredkitchen.com/